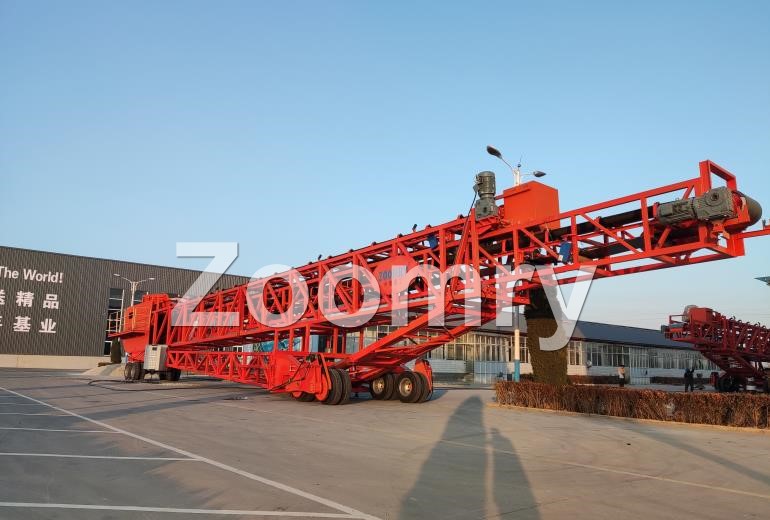 Description
The ZR-SF Radial Telescopic Stacker offers a unique material handling solution for the Quarrying, Mining, and Rail Transportation industries and can also be utilised in Ports & Inland Terminals for Ship/Barge Loading and Unloading. The radial, telescopic and luffing features allows the operator full control when stockpiling a range of materials whilst eliminating segregation, degradation, contamination and compaction of material. The innovative design allows for up to +28% larger stockpile capacity when compared to conventional fixed length conveyor systems.
Zoomry Stacker's Application fields
It is used for flexible mobile stacking in various occasions, the stacking height can reach upto 20 meters. Because
the stacker has the characteristics of being movable, rotatable and retractable, the stacking capacity and
efficiency are greatly increased.
Zoomry Stacker's Advantage
It has high stacking efficiency and can realize rotary telescopic stacking;
Compared with the conventional loader whose stacking height is only 5m-8m, and the mobile telescopic
stacker stacking height can reach 20m, which greatly improves the utilization rate of the site.
It is easy to move, after completing the stacking at site, it can be moved to other sites to continue working