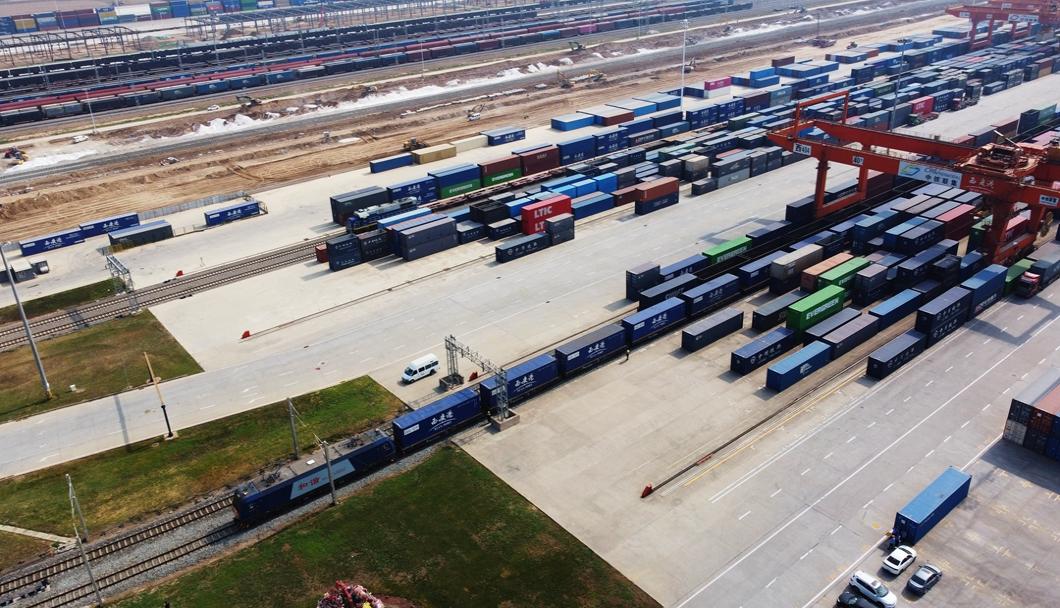 According to data from the China State Railway Group Co. Ltd. (China Railway), the 10,000 milestone for freight train travels between China and Europe in 2022 was reached on Sunday, 10 days sooner than the previous year.

According to the firm, the freight trains have so far this year transported 972,000 twenty-foot equivalent units (TEUs) of cargo, a yearly increase of 5%.

The China-Europe freight train service has seen significant growth since the first train left southwest China's Chongqing municipality for western Germany's Duisburg in March 2011.

The freight train service has introduced 82 routes to 200 cities in 24 European nations thus far. According to a representative of China's National Development and Reform Commission, the China-Europe freight train has been crucial in fostering global economic and commercial links and safeguarding the stability of the industrial and supply chains.

In 2021, when total bilateral commerce reached $828.59 billion, China was the EU's biggest trading partner and vice versa for China. Despite challenges from pandemics and supply chain issues, commerce between China and the EU grew gradually and reached 413.9 billion euros (nearly the same amount in dollars) in the first half of 2022.

A crucial network connecting China and Europe, China's westward-moving railway has grown in importance. With the increase of China-Europe trains, more and more products are exported from Zoomry to Europe, such as conveyors, idlers, rollers, etc. At the same time, Zoomry and European manufacturers are getting closer and closer, enhancing mutual affection.