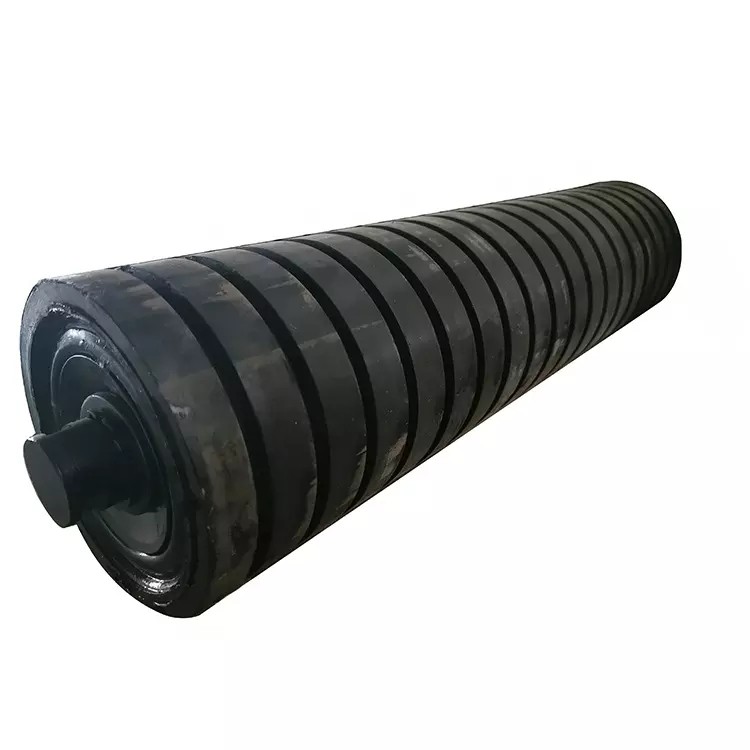 The buffer idler is used at the material receiving part of the belt conveyor to slow down the impact of the falling material on the Conveyor Belt. It is a type of idler mainly developed for corrosive environments such as coal washing plants, coking plants, and chemical plants. It is corrosion-resistant, flame-retardant, and antistatic. , light weight and other characteristics, widely used in mine excavation.
The special polymer material for the idler roller body has mechanical properties similar to bronze, has good wear resistance, and has excellent self-lubricating properties, which will not damage the belt. The anti-corrosion function of buffer idler is superior. Both the roller body and the seal are made of polymer materials, which are corrosion-resistant. Used in corrosive occasions, the service life can reach more than 5 times that of ordinary rollers.
The buffer idler is light in weight and has small rotational inertia. The special polymer material for idlers is light in weight, and its specific gravity is one-seventh of that of steel. The weight of idlers made of this material is about one-half of that of ordinary idlers, and the rotational inertia is small. The conflict is small. The buffer roller is installed under the receiving section of the conveyor to reduce the impact of the material on the conveyor belt during blanking, so as to prolong the service life of the conveyor belt. The distance between buffer rollers is generally 100-600 mm.
In terms of installation of buffer rollers, one is to increase the density of installation; the other is to check frequently and replace damaged rollers in time. For the conveyor belt with a large blanking drop, it is recommended to install a buffer air lock, and replace the buffer roller with a buffer bed. Here are some points for attention: idler radial runout, idler sensitivity, axial movement, idler dustproof function, waterproof function, idler axial bearing function, idler impact resistance, etc.