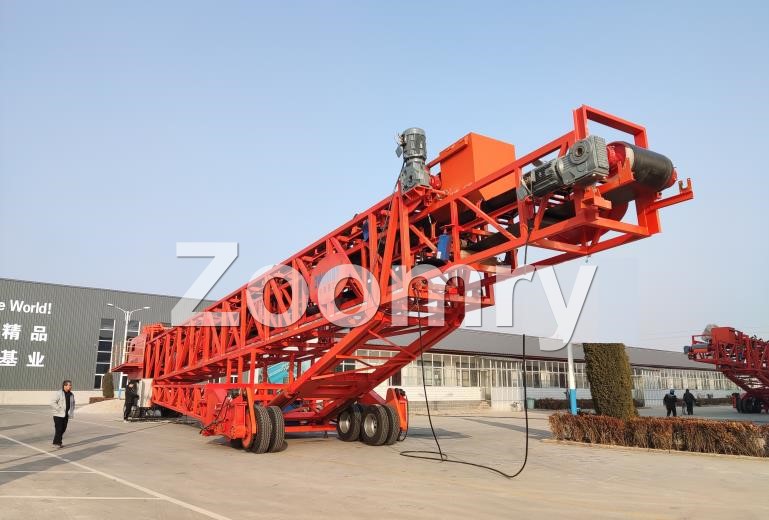 The tape adopts EP100/4P/5+2 herringbone pattern belt with a width of 800mm, and the tape is connected by a belt buckle. The connection of the tape needs to be laid and connected after the user assembles the upper and lower rollers on site.
There are three types of cleaners, head H-type cleaner, non-powered brush cleaner and return empty section cleaner; the H-type cleaner at the head of the telescopic belt conveyor is installed at the bottom right of the head drum.
Fix the H-type cleaner at the head of the belt conveyor and install it in the funnel of the head. The brush cleaner is fixed on the main frame. The V-type cleaner in the empty section of the return trip is installed in front of the tail drum of the belt conveyor.
Fixed belt conveyors and telescopic belt conveyors are three-way cleaners per belt conveyor.