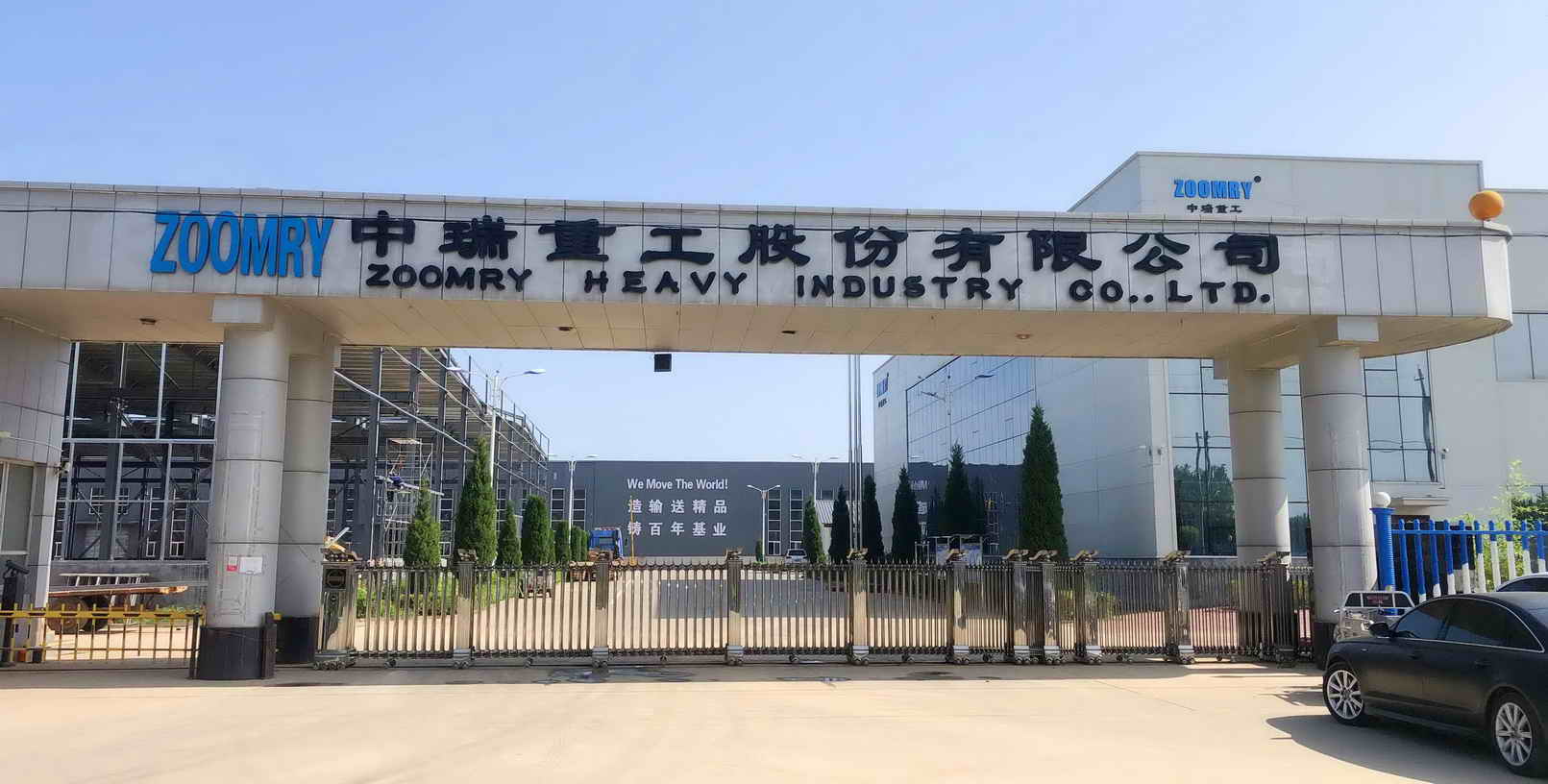 1. How much is the registered capital of your company?
Registered capital: 118.8 million yuan.
2. Where is your company?
Factory location: No. 6, Zhangxin Industrial Zone, Zaoqiang County, Hengshui City, Hebei Province.
3. When was your company established?
Established: 2017.8.3
4. How large is your company?
There are more than 200 employees, including 35 technicians. Our company now covers an area of 40,000 square meters. Our company can undertake large-scale project projects, from the preliminary design of the project, research and development to the production, installation and commissioning of equipment can be completed independently. The core parts of the equipment are all processed and manufactured by our company.
5. What is the size of the largest conveyor you have ever built?
The longest single belt conveyor we have ever made is the 8.9-kilometer long-distance belt conveyor of Wuxue Southeast Mining. At present, the maximum belt width of our company is 2.4 meters, and the maximum transportation volume is 10,000 tons/hour.
6. How to solve your after-sales problems?
After becoming our customer, you can rest assured that our company has a dedicated after-sales team that will respond within 24 hours of receiving your company's feedback and will give you a clear answer. At the same time, our technical engineers will arrive at the project site within 24 hours to assist in solving problems. And our factory has sufficient spare parts for wearing parts, which can be supplied in time.
In addition, even if your company has no problem feedback, our technical person in charge will visit the project site every 3 months or so to check the equipment usage, so as to ensure the normal operation of the equipment.
7. What qualifications does your company have?
Our company has quality management system, health management system, environmental management system certificates; there are also 3A certificates such as credit rating and enterprise credit rating; quality inspection reports, calibration certificates, etc. At the same time, it has also won the honorary title of science and technology small and medium-sized enterprises in Hebei Province.
8. What are the advantages of your company?
First of all, our company is good at the supply of long-distance turning conveyors, and can provide one-stop service from independent design to complete sets of equipment, and there is no intermediary situation; secondly, our company has a dedicated after-sales service team and has offices in all provinces across the country, so that customers' problems can be solved in a timely manner, and there is no situation where there is no response when there is a problem.