The belt corridor of Qitoushan building stone (tuff) mine in Jiantiao Town, Sanmen County is a transportation line connecting the mine production line and the wharf storage area, and the finished aggregate of the mine is transported to the wharf industrial area by time-sharing transportation. The material is stored for export, the total length of the transportation line is 6360m, the preliminary design transportation capacity is 4500t/h, and the annual transportation capacity is 17.5 million tons. There are 3 long belt conveyors and 2 transfer stations on the main line. The belt conveyors are respectively numbered BC01, BC02 and BC03. The proposed design lengths are 1600m, 4350m and 410m respectively. Need to meet the requirements of green mine creation, safety, production and standardization. The belt conveyor is generally straight and horizontal. The preliminary design adopts a curve radius of 1800m, and the groove angle is initially set at 35°. The belt conveyor conveyor line is composed of variable slopes (convex and concave arcs) and plane turns along the line. The long-distance tape conveyor crosses (crosses) high-speed, national roads, county roads, rural access roads, canals, soft foundations, seawalls and other external environments according to the topography, while bypassing crab ponds. After crossing the G228 national road, and then along the green belt on the south side of the embankment road to the terminal industrial site.
It has been nearly half a year since our company won the bid for the EPC general contracting project of the long belt corridor for the construction stone (tuff) mine in Jiantiao Town, Sanmen County, Zhejiang Jiaotong Mining Co., Ltd. in June of the same year. The inspection of the factory by the senior leaders of Zhedong Mining has laid a solid foundation for cooperation for the signing and implementation of the contract.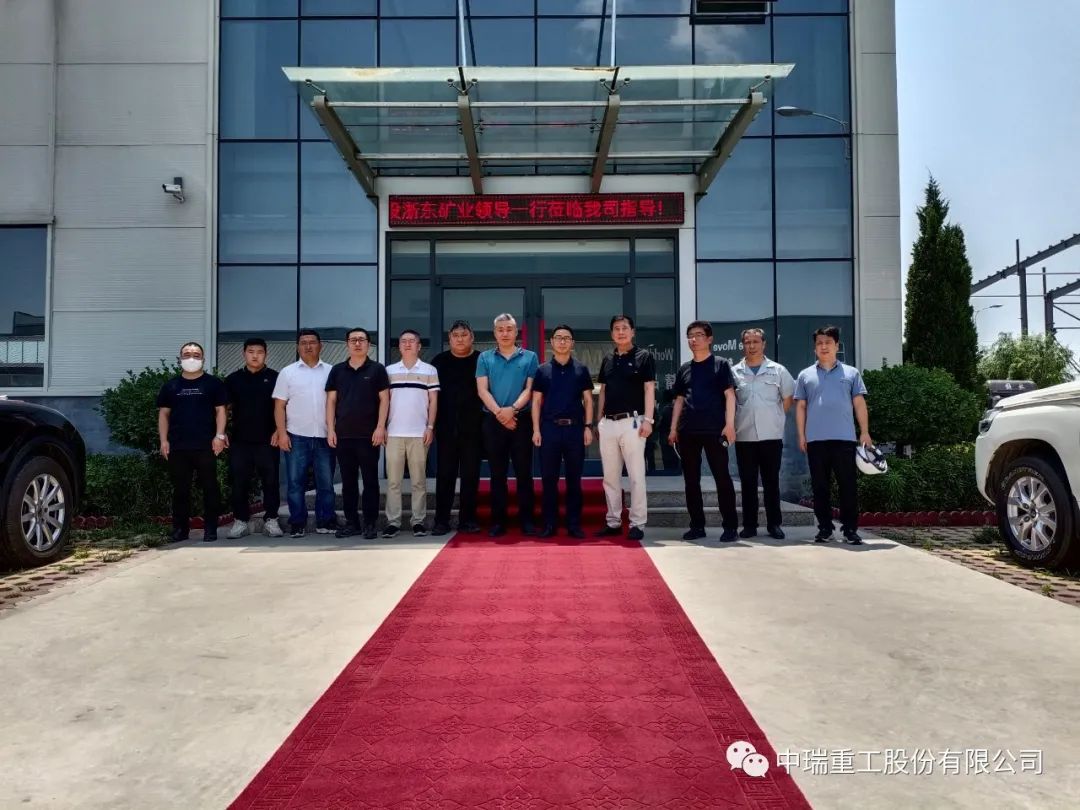 So, is the current project being implemented normally? What stage is it in? Please follow the editor to enter the site of the long belt corridor project of the construction stone (tuff) mine in Jiantiao Town, Sanmen County to find out!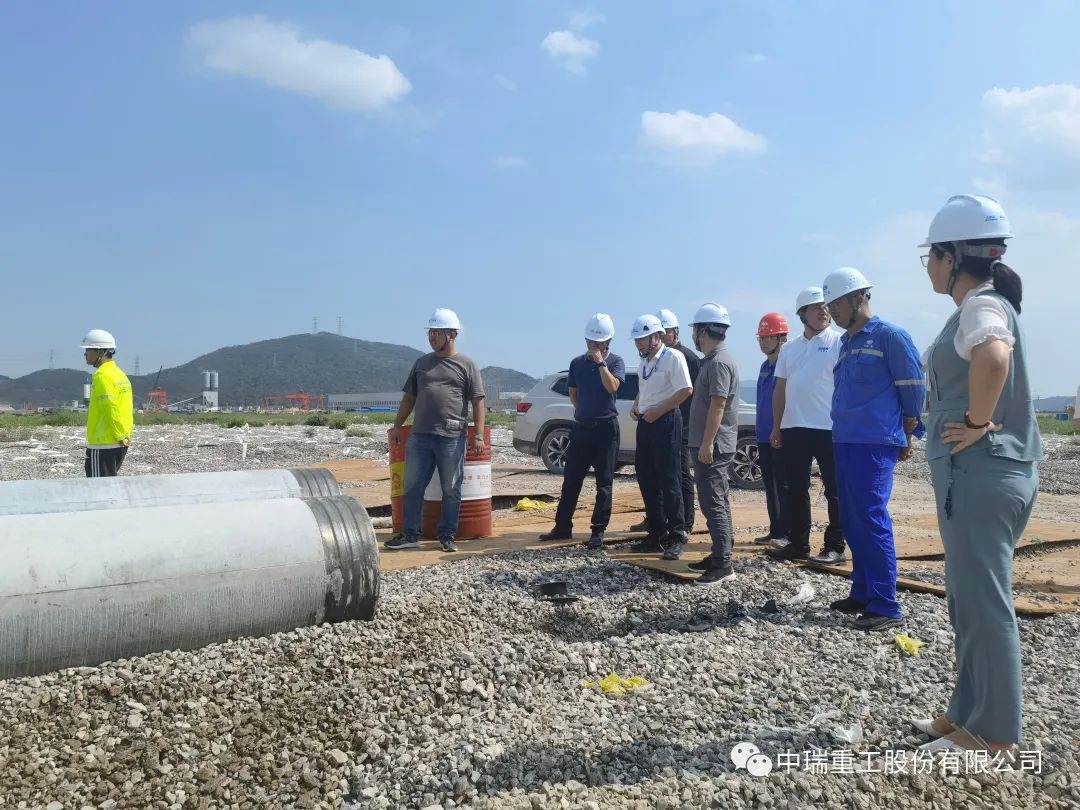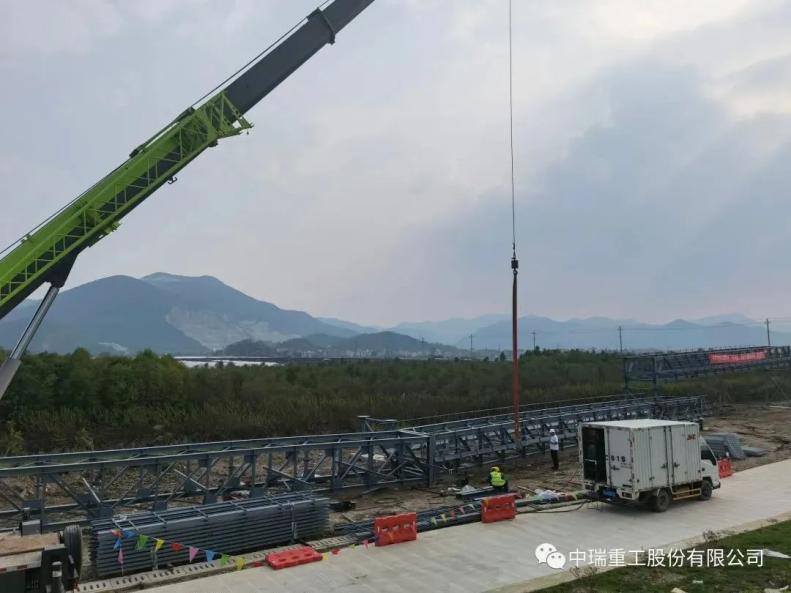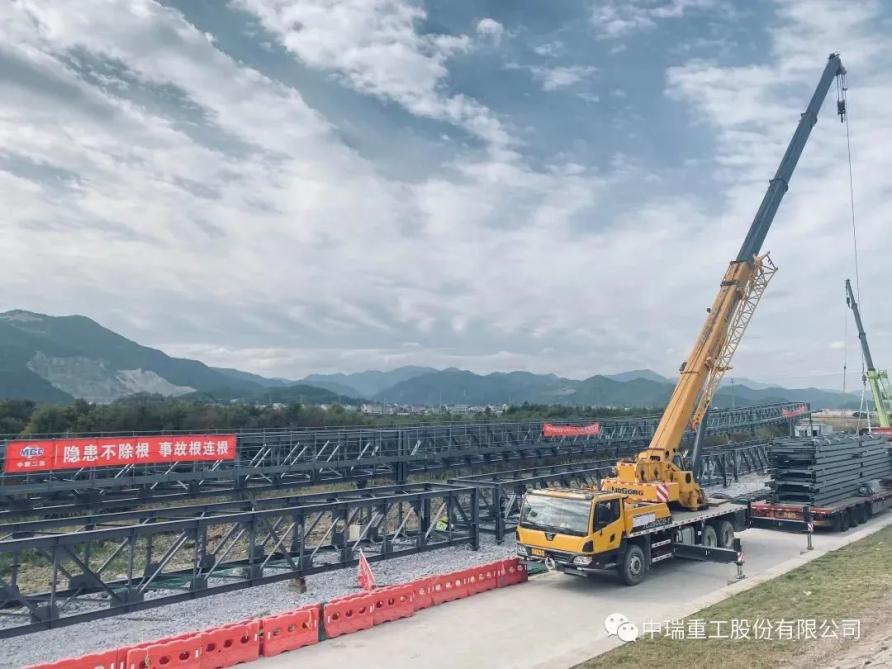 At present, the project has been intensively carried out to the stage of civil engineering implementation and steel structure installation. The construction period is progressing smoothly, the work is in place, and safety precautions are strictly enforced. Under the leadership of our project manager, the project department won the "Excellent Project Department" issued by Zhedong Mining title.
It is expected that by the end of this year, the project will be more than halfway through. When the spring blossoms in 2023, the main equipment will enter the site for installation and commissioning one after another, and strive to complete the construction ahead of schedule, and complete the corporate mission of Zoomry Heavy Industry "to make transportation more environmentally friendly and efficient, and continue to create value for customers!", creating a mining history again Milestone project.