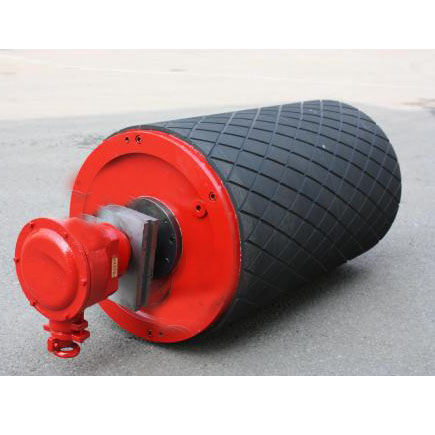 Specification:
motorized Pulley

Component

The Motorized Conveyor Drum Pulley includes pulley shell, bracket, coupler, motor and gear reducer.

Types

1. Built-out Gear-Reducing Motorized Pulley
2. Oil-steeped Motorized Pulley
3. Oil-cooled Motorized Pulley
4. Explosion-proof Oil-cooled Motorized Pulley

Driving Power

1.5~630KW(Customizable)

Velocity

0.35~4.0(m/s)(Customizable)

Belt Width

400mm-2600mm(Customizable)

Drum Diameter

200mm-1800mm(Customizable)

Type conveyor

belt conveyor, Mobile Conveyor, Stacking Conveyor, Mobile Shiploader, etc.

Surface

Smooth steel surface, rubber faced, rubber lagged, diamond rubber covered.

Standard

ISO9001:2008, CEMA, DIN, etc.

Application

Used in mining, coal mine, steel industry, cement industry, aggregate industry and so on.

Service life

More than 30,000 hours.