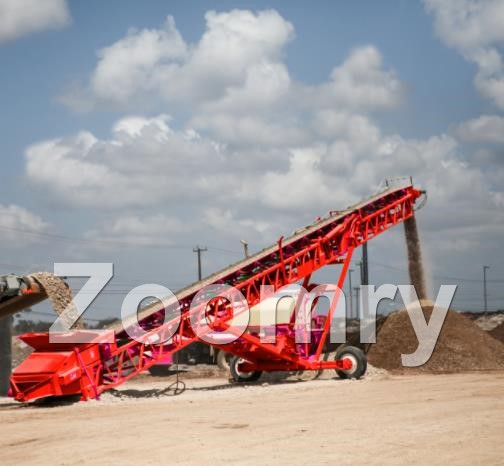 Why you choose us?
Flexible conveyors easily shift in and out of operation depending on transfer length requirement.
Custom-engineered conveyor truss design extends conveyor life in rugged mining applications.
In-house electrical design interlocks conveyors to automatically stop production in the event of process interruptions.
Reducing operating costs and increase uptime.
More details:
Grasshopper onveyors are comprised of field bolted prefabricated truss sections. One end is elevated by struts from an axle equipped with tires. The transfer or grasshopper conveyors are moved around the site pads by the use of a large fork truck or front-end loader.
We can design and produce according to customer requirements.