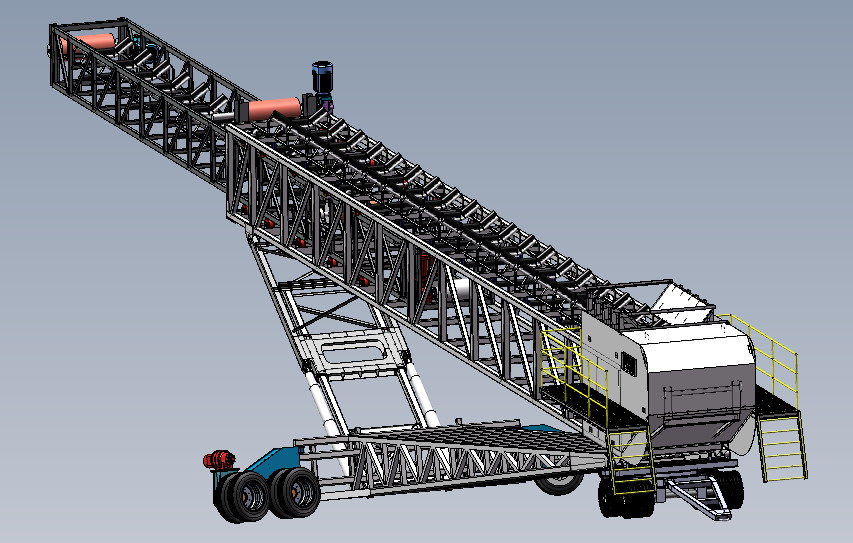 The mobile stacker is mainly used for stockpiling in the stockyard. Its main function is to increase the stockpiling area, and to stack stockpiles far and near. The stacking distance is 14-15 meters; the maximum height can reach 14 meters.
The far and near stacking of the mobile stacker is completed through the telescopic traction device behind the telescopic belt conveyor. Start the operation button of the wire rope traction device to control the stretching distance of the telescopic belt conveyor; the height of the stacker is completed through the hydraulic lifting cylinder, and the lifting operation button is activated to control the lifting height of the stacker; Wheel walking device to complete, start the stacker walking operation button to rotate the stacking position, stop after reaching the designated position, or set the rotation angle, and realize automatic left and right automatic rotation by modifying the walking time on the control panel.
Specification: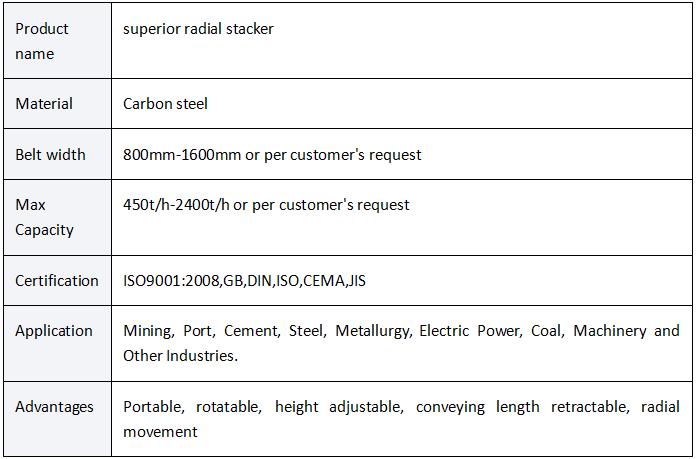 Series model: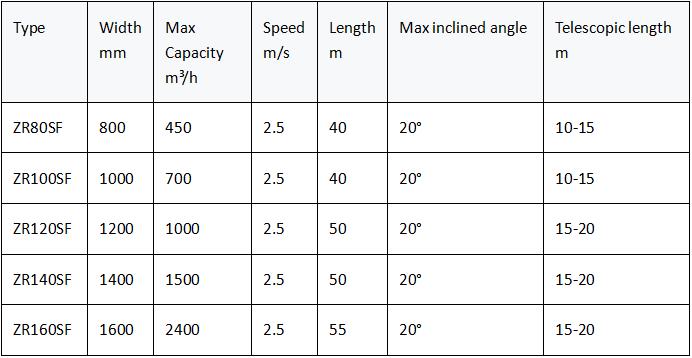 More details: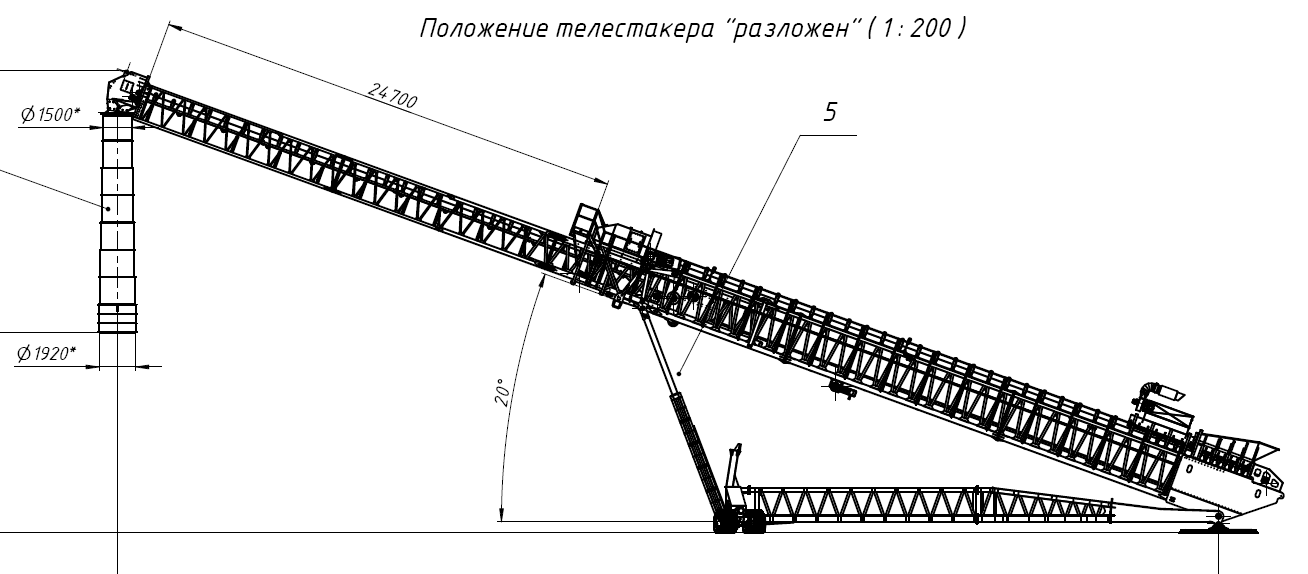 The included angle of the stacker can be controlled between 4 degrees and 20 degrees.