Description
The radial telescopic ship loader is an advanced piece of equipment used in ports and terminals for efficiently loading bulk materials onto ships. The radial and telescoping features allow operators to easily trim hatches or multiple hatches from a single feed position, reducing hatch changeover time and production downtime. They can easily load vessels up to Panamax size and offer complete mobility, chute and dust suppression/vacuum options for specific applications and materials.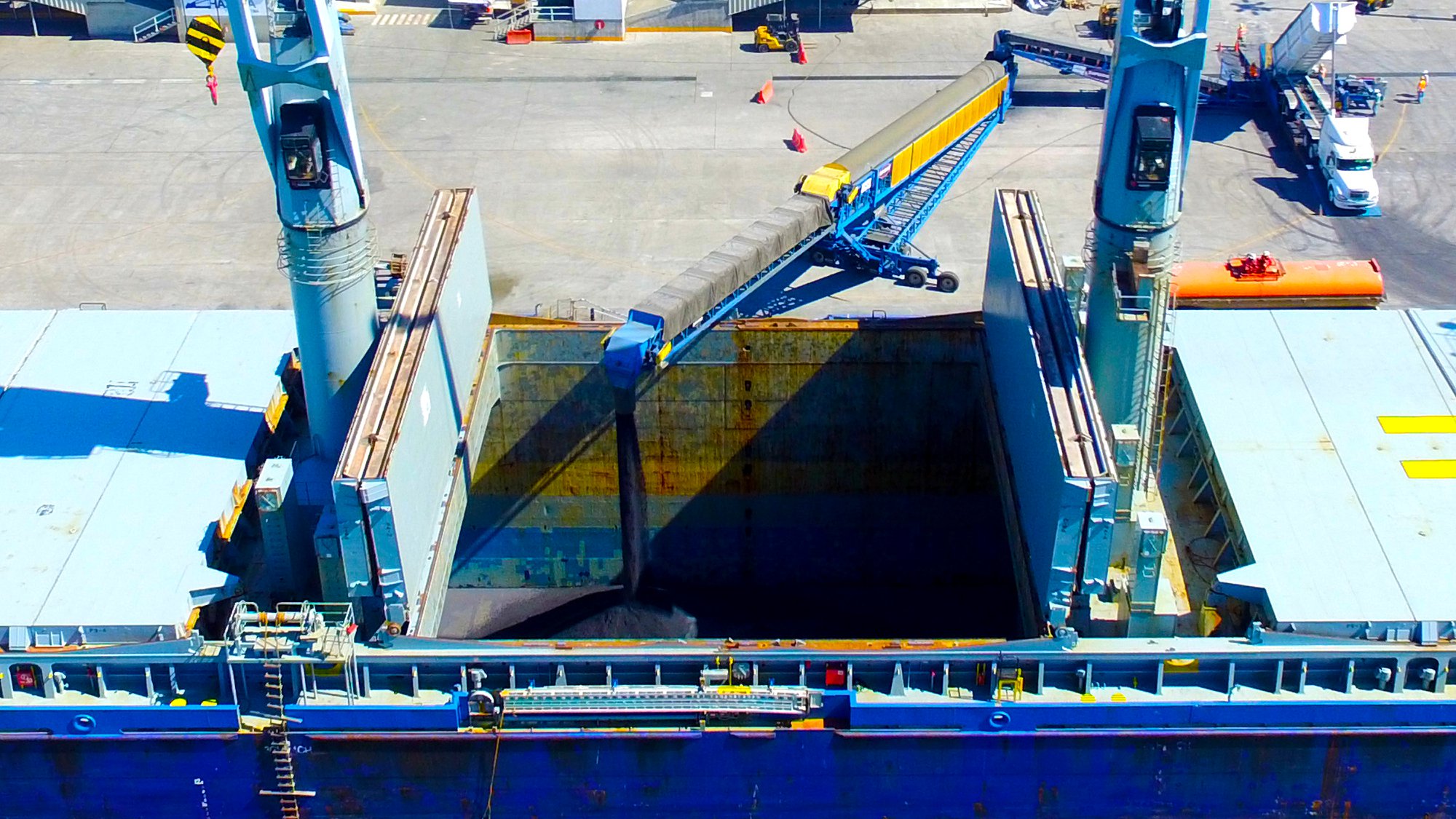 Why you choose mobile radial telescopic ship loader?
1. Telescoping and radial features provide unmatched trimming capabilities for the majority of vessel sizes at various port, terminal, dockside, etc. scales.
2. It has powered wheels, tracks, rails, and a combination to fit a whole range of jetty/quayside designs for its comprehensive on-site mobility.
3. Complete feed-in, transfer, and discharge ports that are completely sealed to prevent spills on the job site, as well as choices for dust extraction and suppression for handling a wide range of bulk materials
4. The loading rate of barge ships is about 3,000 TPH. With the help of our radial telescopic ship loader, you may have a very effective ship loading system.
5. Our radial telescoping barge loader can fulfill diverse requirements of loading bulk materials on different sized ships, and it has fully expanded lengths up to 58 meters.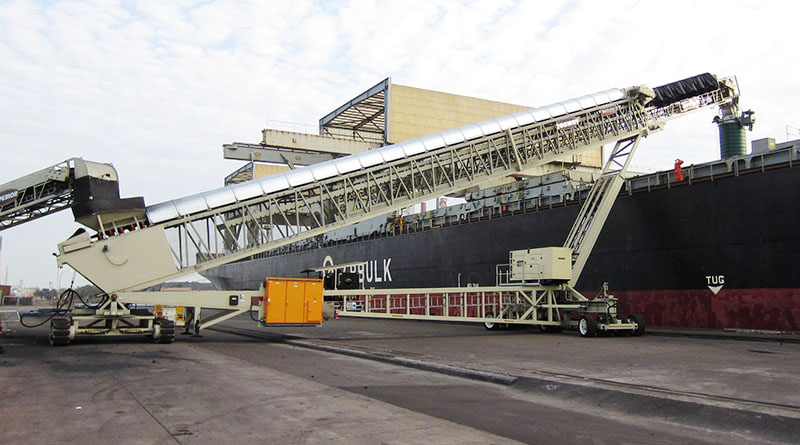 Applications
1. The mobile shiploader/unloader is designed for loading barges, Coaster, Handysize, Small Handysize and Panamax vessels.
2. Fully maneuverable for use in ports of different sizes to load a variety of vessels.
3. Capable of handling various materials such as coal, grain, fertilizer, ores (iron, copper, gold, bauxite), aggregates, wood chips, wood pellets, sulfur, cement clinker, etc.
4. Can easily feed from stationary conveyor systems, wheel loaders, trucks, overhead conveyors, trip conveyors and many more.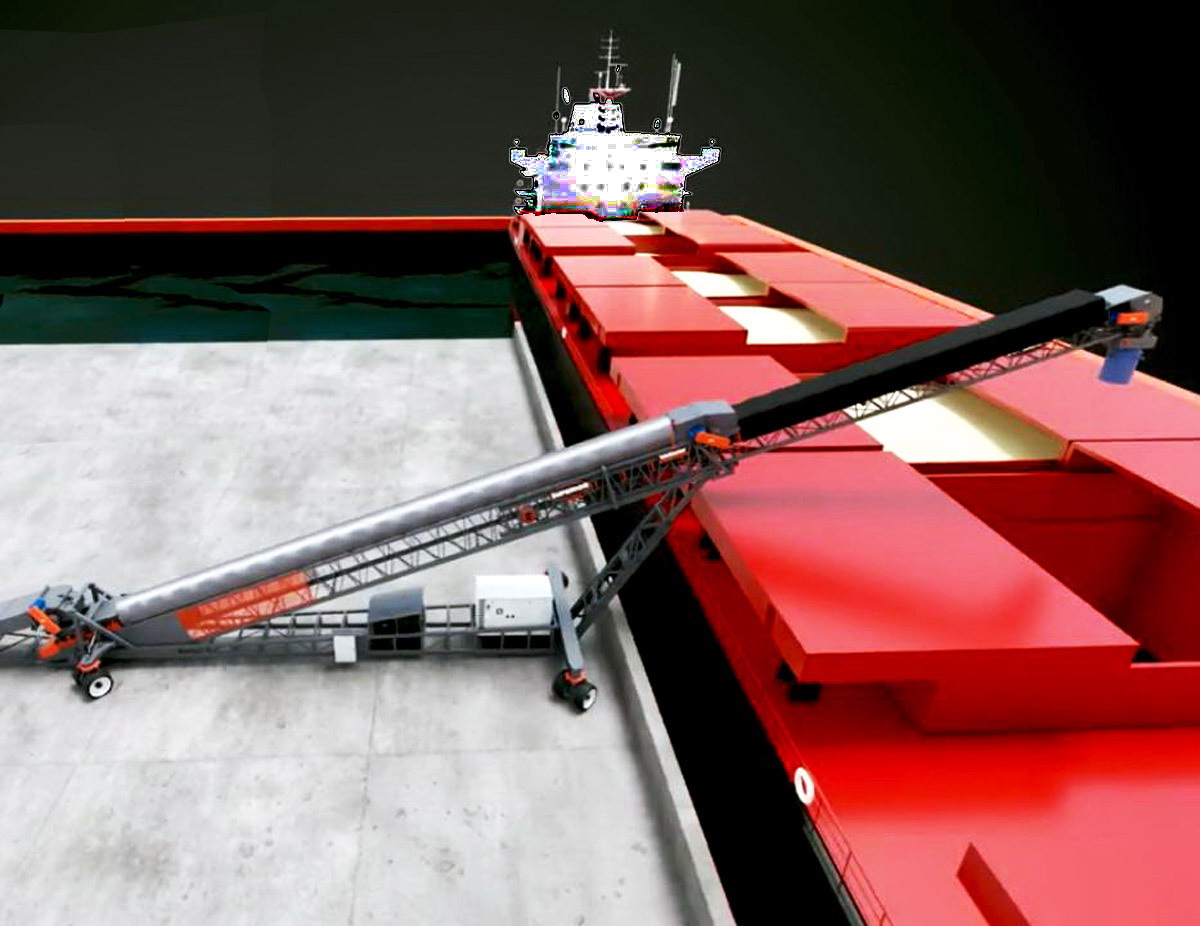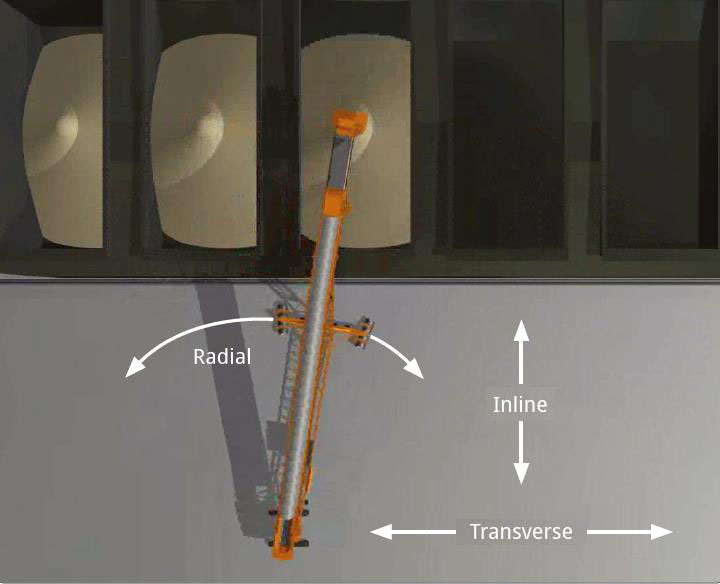 Features
Easy trimming of 3 hatches from one feed position
Parallel drive wheels for fast "hatch" times and telescoping to "pass" through the gear boat's infrastructure
Telescopic function ensures unrivaled trimming ability
Fully sealed/dustproof/dust extraction option
Telescopic and cascade
chute
s available
Can be moved "off-site" when not in use
Options
Mobility - Drive wheels (inline, parallel, radial patterns), track mounted (harsh ground conditions), wheeled and rail mounted.
Dust protection - galvanized/canvas dust cover, retractable dust cover, dust extraction, integrated retractable
chute
(free-fall - cascade design), 360-degree trimmer chute, rubber "sock" chute, water suppression and more.
Sealing of all transfer points, including side panels and bottom trays.
Electrical integration - communication interconnections, radio remote control, fully integrated generator, Ethernet connectivity and more.
Marine specification finishes.