Telescopic chute, also known as loading chute or feeding chute.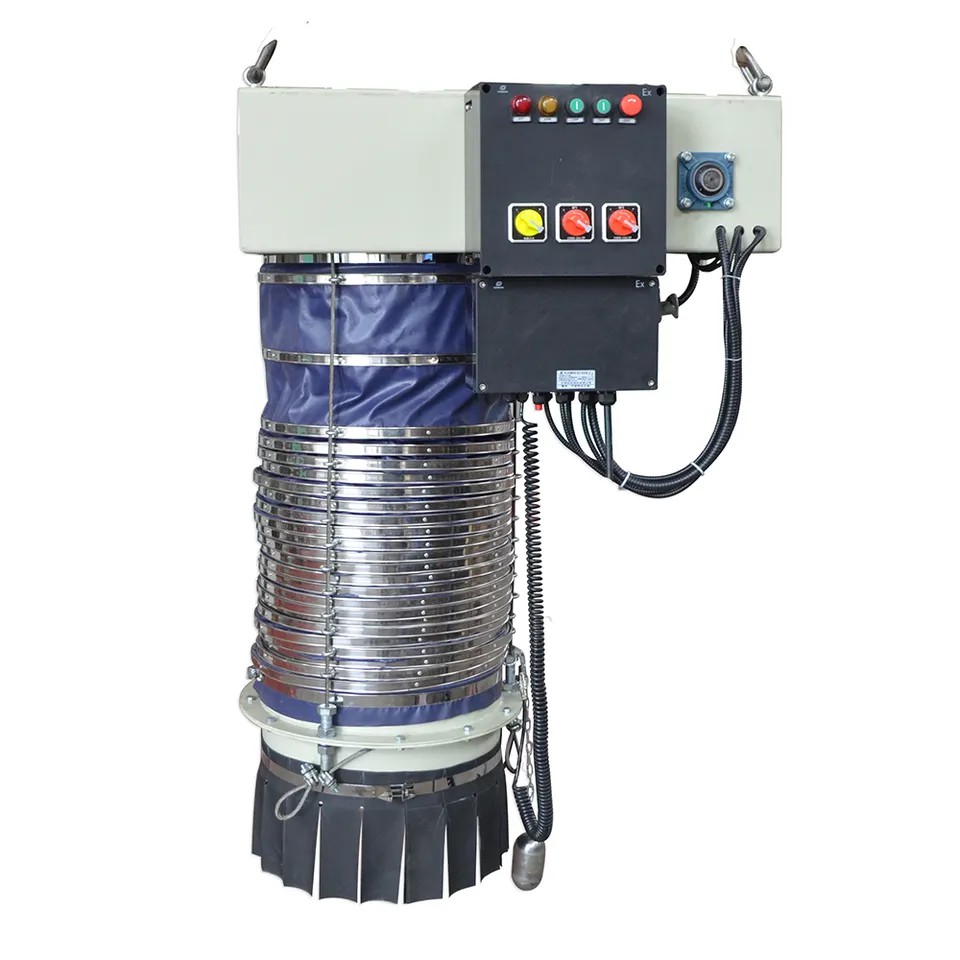 (1) Composition of
telescopic chutes
The telescopic chute mainly consists of a power part, an actuator, a mechanical part, and an electrical part.
Power part: composed of components such as
motor
s, reducers, and spindles; The executing mechanism mainly consists of steel wire ropes, pulleys, etc;
Mechanical part: composed of top box, hose, rear shell, dustproof cloth bag, etc;
Electrical part: composed of sensors, level switches, electrical cabinets, etc.
(2) Working principle of
telescopic chutes
The telescopic chute adopts a double-layer casing structure, consisting of a chute and a dust cover. The material passes through the chute, and the dust cover is wrapped on the chute, during which the vacuum chamber is moved. The bottom of the dust-free telescopic chute will be equipped with a material level sensor and a dust cover. The material level sensor will be located on the outer or inner side, and the dust cover will adopt a block overlap type. After the material level sensor contacts the material during the loading process, the dust-free telescopic chute will be lifted in a timely manner to maintain a certain distance between the top of the material and the accumulated material. The dustproof group cover can be placed on the material pile to ensure dust suction effect and prevent dust from overflowing. The chute will be made of steel plate with polyurethane wear-resistant lining, and the dust cover will be made of anti-static, soft, and strong chemical fiber material. A supporting framework will be installed inside the dust cover, which can retract up and down while ensuring smooth airflow. The telescopic chute can be lifted and lowered freely without any obstruction; At least 3 lifting points will be installed at the bottom of the telescopic chute to ensure that the lifting mechanism drives the telescopic chute to rise and fall smoothly.
(3) Function of telescopic chutes
The telescopic chute is mainly used in industries such as grain and oil storage terminals, bulk feed, and cement distribution

2. Suitable for loading vehicles such as trains, tank trucks, bulk trucks, etc.
Applicable materials: rice, wheat, corn, soybean meal, soda ash, coke, feed, stones, and other powder, granular, and block materials.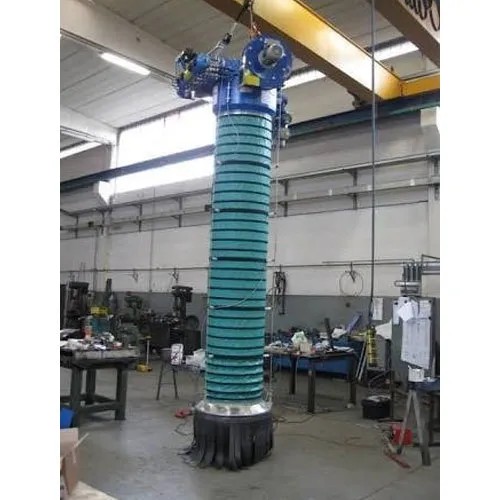 (4) Product Features
High altitude materials can be discharged from the loading chute to the loading truck to prevent dust from overflowing
◆ Dust airflow is separated and discharged from the material.
◆ Reduce material crushing, environmental protection, and high distribution efficiency
◆ It can be freely retracted, with a large contraction ratio and a small installation space.
Easy to operate and easy to ship.
◆ Intelligent material level detection, tracking automatic elevation of material levels
◆ Manual automatic operation mode
◆ High reliability control system

Provide electrical interlocking control signal/operation status signal interface for easy network control
Ordinary/explosion-proof products available for selection