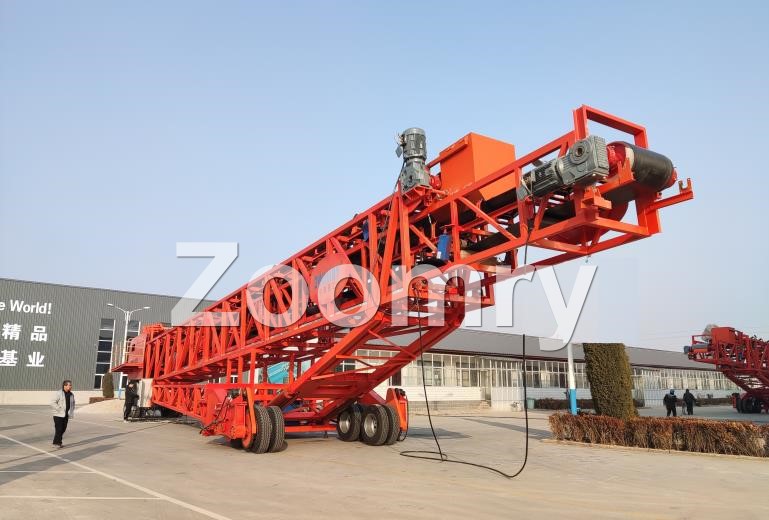 Application:
It is used for flexible mobile stacking in various occasions, and the stacking height can reach 20m. Because the stacker has the characteristics of being movable, rotatable, and retractable, the stacking capacity and efficiency are greatly increased.
Advantage:
It has high stacking efficiency and can realize rotary telescopic stacking;
Compared with the conventional loader whose stacking height is only 5m-8m, and the mobile telescopic stacker's stacking height can reach 20m, which greatly improves the utilization rate of the site;
It is easy to move, after completing the stacking in one area, it can be moved to other sites to continue working;
Compared with conventional large stackers and reclaimers and spreaders, this equipment is cost-effective.
Specification:
Model
Width/mm
Maximum
Capacity m3/h
Speed
m/s
Standard
length/m
Maximum
angle
Telescopic
length/m
ZR80SF
800
500
2.5
30/40/50
20°
10-20
ZR100SF
1000
850
2.5
30/40/50
20°
10-20
ZR120SF
1200
1500
3.15
30/40/50
20°
10-20
ZR140SF
1400
2100
3.15
30/40/50
20°
10-20
ZR160SF
1600
3500
4
30/40/50
20°
10-20
Structural composition of stacker: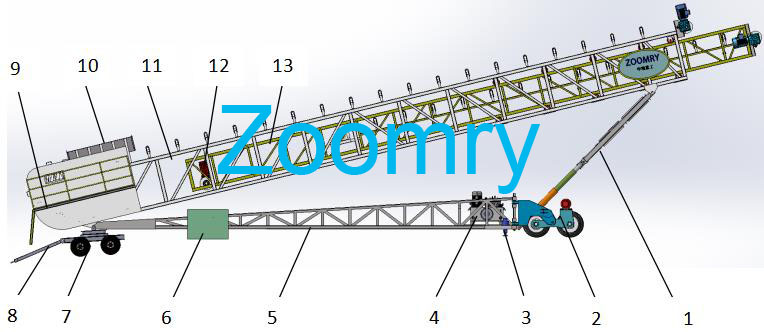 1-Hydraulic lifting system 2-Front wheel walking device 3-Hydraulic outriggers 4-Hydraulic station system 5-Base 6-Electrical control box 7-Tail wheel rotation device 8-Tow bar 9-Maintenance platform 10-Hopper 11 -Main belt conveyor 12-Wire rope traction device 13-Telescopic belt conveyor
More details: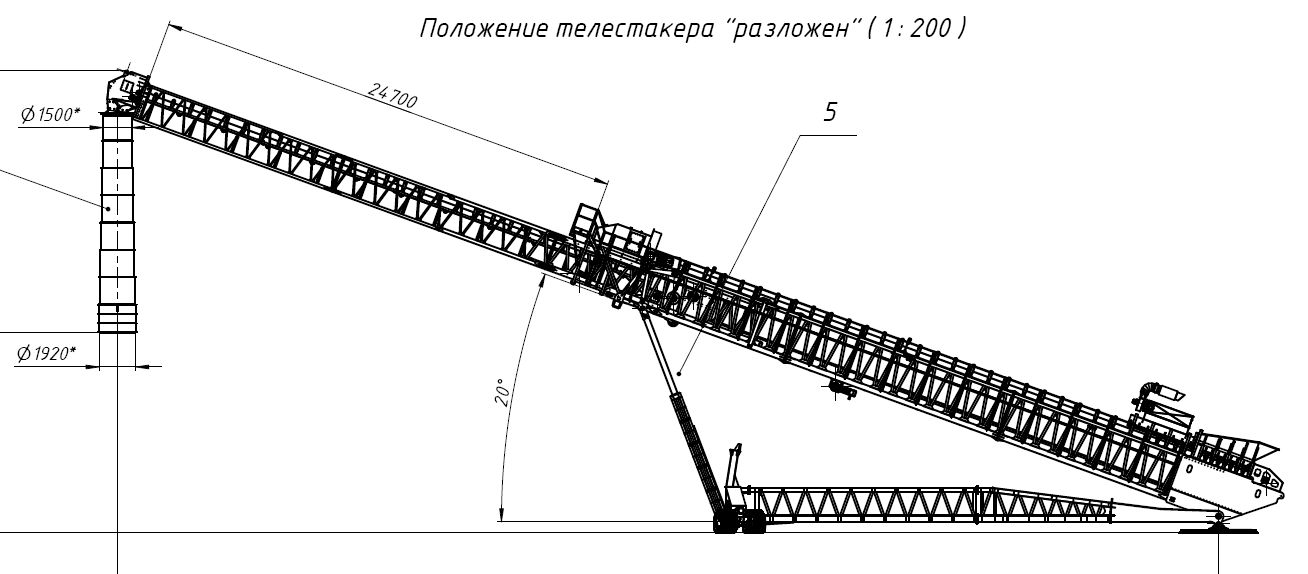 The included angle of the stacker can be controlled between 4 degrees and 20 degrees.