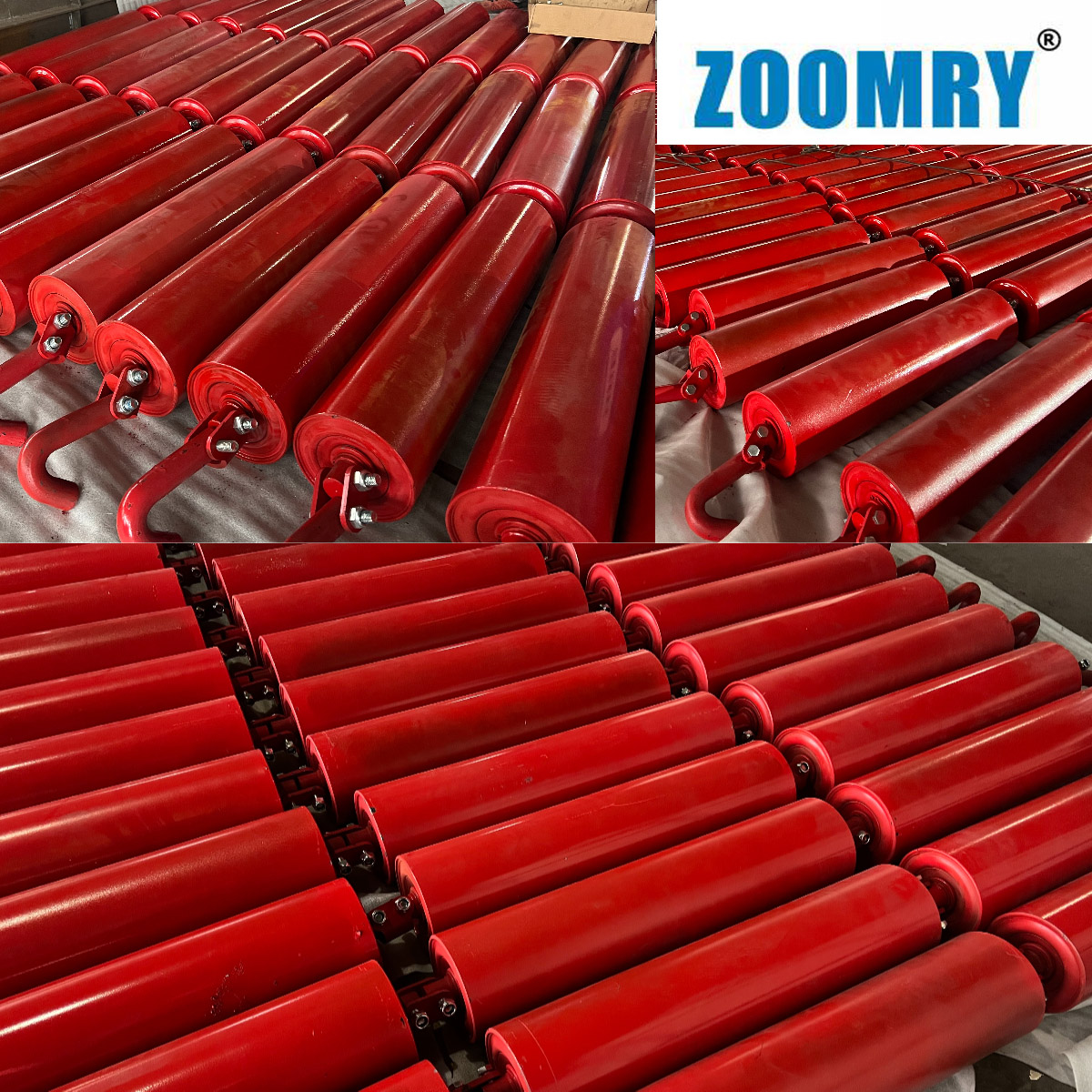 More details:
Garland rollers are a type of roller used, for example, in the mining and power industries. These roller kinds are attached together with fasteners and come with a variety of slings, such as hooks and thimbles.
Depending on the industry of application, the finished product may differ. On a client's request and based on their specific requirements, we may also produce these.
Garland rollers can be made with a variety of coatings, including rubber, polyurethane, galvanize, and powder coating.
Specification:
Structure
Dimensions Roller
Total Weight
Belt
Length
Width
Clearance
Height
102 Dia.
127 Dia.
Dimensions
Per Section
Width
Unloaded
Loaded
Unloaded
Loaded
A
B
C
D
E
F
E
F
G
H
102 Roll
127 Roll
mm
in
mm
mm
mm
mm
mm
mm
mm
mm
mm
mm
kg
kg
600
24
3048
1007
826
648
540
493
-
-
224
700
86.4
-
650
26
3048
1057
876
648
533
486
-
-
240
750
88.3
-
750
30
3048
1159
978
740
606
559
618
517
280
900
93.9
100
800
32
3048
1210
1030
740
599
552
611
564
295
950
95.8
102
900
36
3048
1311
1130
740
583
535
595
547
330
1050
99.5
106
2743
96.9
103
1000
40
3048
1416
1235
740
569
521
581
533
360
1175
108.5
116
2743
105.9
113
1050
42
2743
1464
1283
778
597
548
610
562
380
1210
110.1
117
2438
107.1
114
1200
48
2743
1616
1435
838
-
-
646
598
432
1360
-