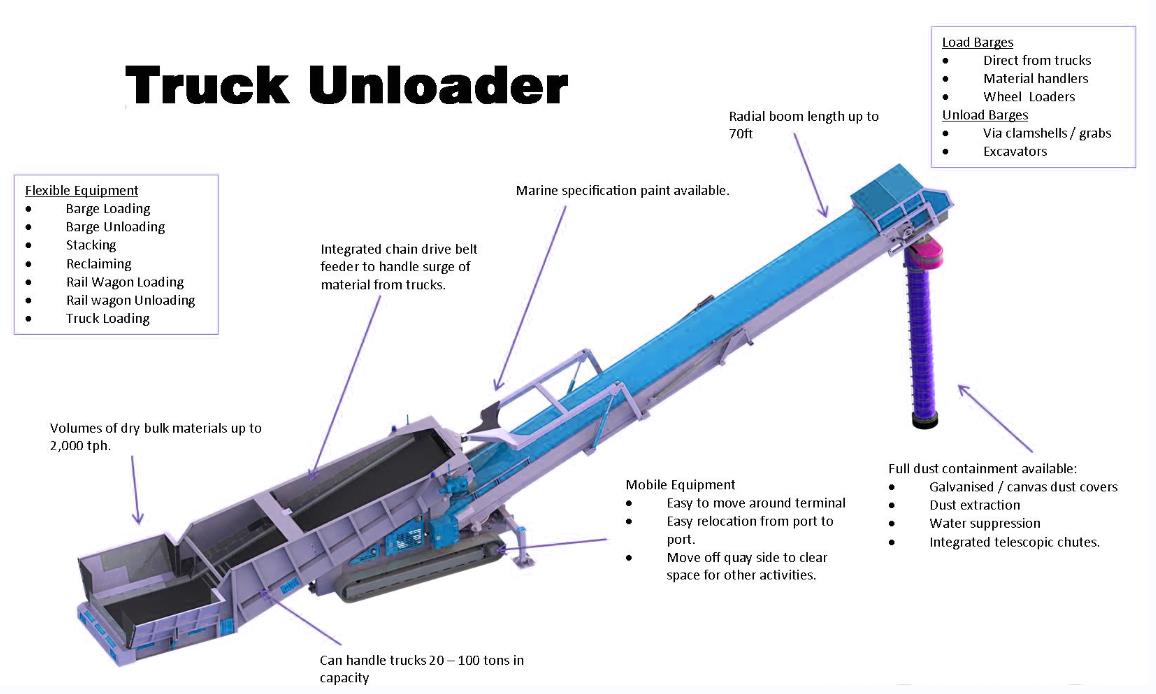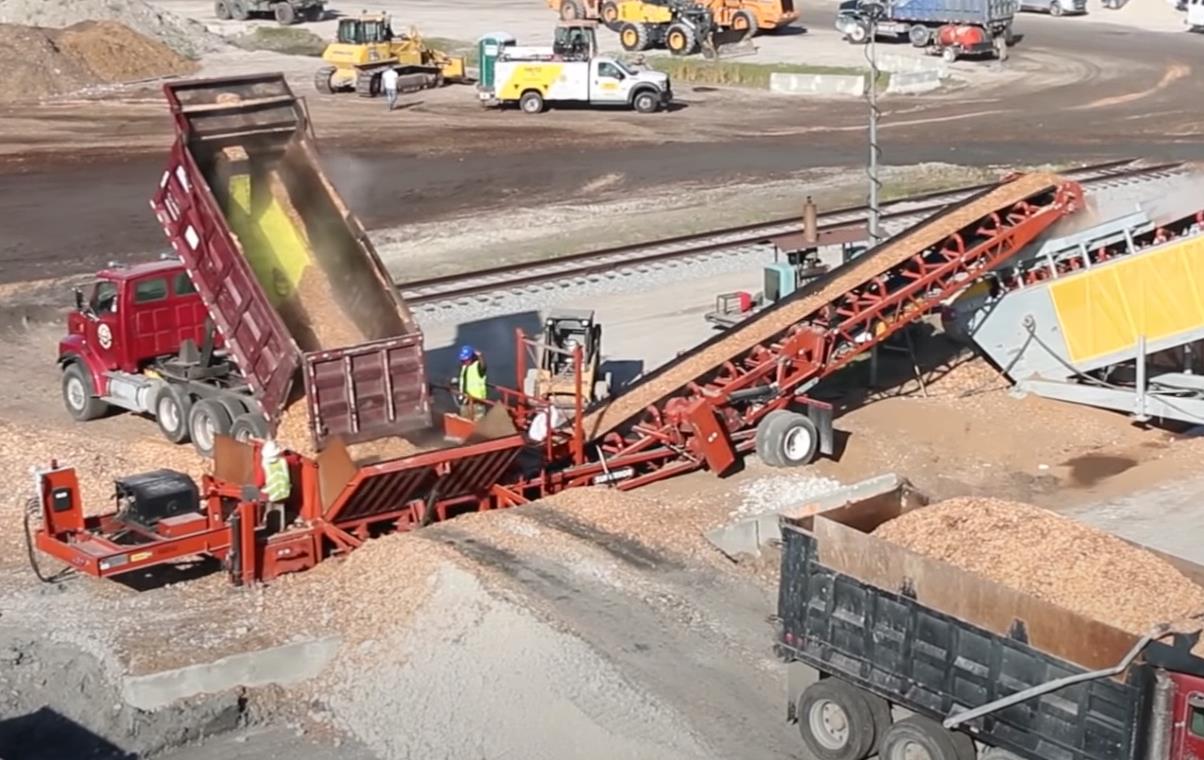 Why you choose truck unloader?
1. Same unit used for barge unloading from grabs / loaders.
2. By dumping directly into the truck unloader, you can prevent having to dump the material twice and can avoid having to dump it on the quayside.
3. Complete range of units for unloading from a range of trucks, wheel loaders and grabs.
4. Make your transportation more efficiency.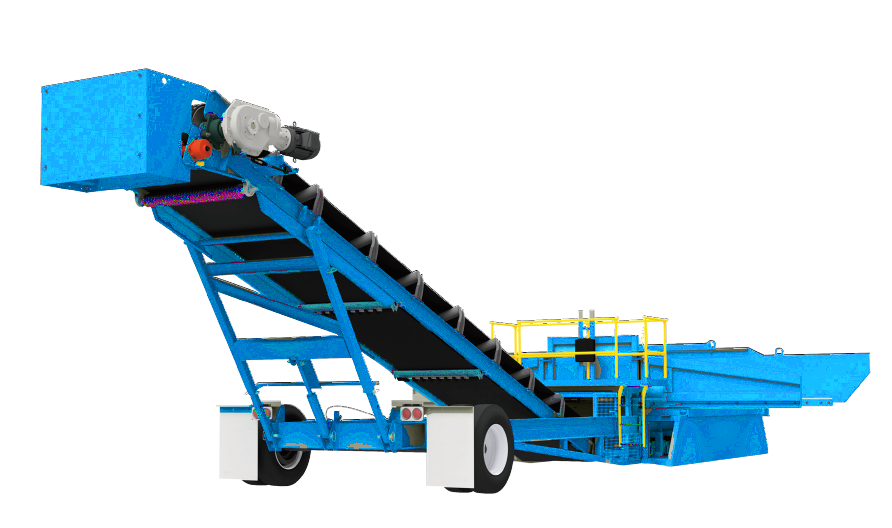 Application:
Having the ability to work with a wide variety of materials, including coal, grains, fertilizers, ore (including iron, copper, gold, and bauxite), aggregates, woodchips, wood pellets, sulphur, cement clinker, and many more.
It can be utilized as a component of a system to feed additional conveyor systems or ancillary machinery.